Dating Relationship Advice
Are you frustrated with the "dating scene" and at this point, maybe even yourself?
Do you keep making the same mistakes over and over again, attracting and choosing the wrong potential partners?
When you start implementing my "Ten Easy but Critical Steps to Dating", you'll be amazed at how quickly Mr. or Mrs. Wonderful will show up in your life.



My job is to make sure you're ready when they do show up. I'll tell you what the person you're dating won't and your friends can't.

Couples Coaching
Deciding to do couples coaching with me will absolutely transform your relationship. Being in a committed love relationship is the most powerful and challenging of all human experiences. Often, therapy just doesn't work. Many therapists simply listen and concentrate solely on your past.
My coaching focuses on giving you real life situations and "home work" that you and your partner can implement immediately in your relationship. You'll begin to see small and effective positive changes that encourage you to rebuild your relationship, day by day and week by week.



Learn Why:

She needs caring, and he needs your trust.
She needs understanding, and he needs your acceptance.
She needs to be respected, and he needs your appreciation.
She needs your devotion, and he needs your admiration.
She needs to be reassured, and he needs to feel encouraged.
She knows what smart talk is and how to talk so he'll listen.
Love Relationships
I'm glad you've decided to learn more about love relationships. My coaching can help you achieve the relationship of your dreams. I promise!
I encourage you to accept and embrace my Golden Rule for relationships:
Men and woman are different emotionally and romantically.
Men thrive on a challenge, while woman thrive on security.
Women love to talk about their feelings, men usually don't.
In fact, men and women are different in countless ways. They perceive and feel, react and appreciate, respond and love much differently.
They want different things from a relationship and those differences show up when you enter a romantic relationship.
The question is…"How do you deal with them and establish a lasting and mutually fulfilling love relationship?"



With my coaching, you can do it!

If you're a woman, you'll learn how to go from being just another woman he's dating to being your man's dream girl. You deserve it, don't you?
If you're a man, you'll learn why listening when a woman speaks and validating her feelings will make her head over heels in love with you. You would like that, wouldn't you?
All Relationships
Discover how men and women penalize their partners or spouse without even realizing it.
You'll discover in couples coaching with me, that I can tell whether a marital discussion will resolve in conflict or resolution within the first three minutes of our session. Put me to the test.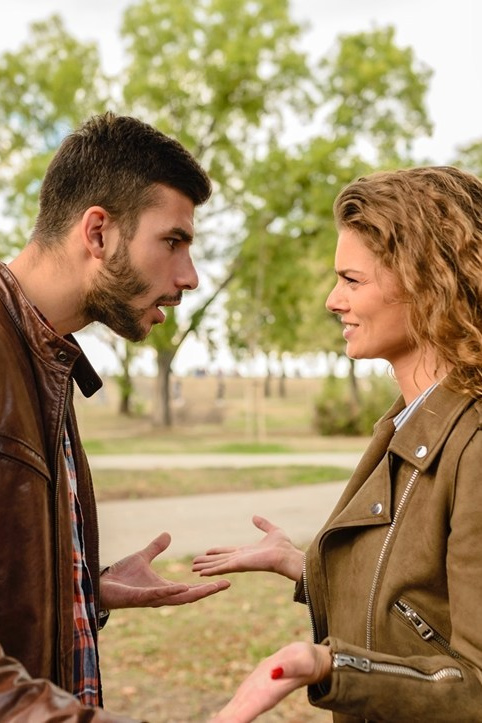 Single  Relationships



If you're single, you'll learn….

Why men and women who are super-successful in business tend to take the same powerful attitude into their love relationships – and ruin them.
The secret playbooks that woman and men follow.
Why you must focus on yourself first, not your love relationship.
How you can have much more control over your relationships than you realize.
The top ten ways to tell whether your man or woman is in love with you.
Married  Relationships



If you're married, you'll learn….

How to nourish and sustain a successful marriage.
How to understand the marriage learning curve and deal with it.
If you've fallen out of love, how you can find it all over again.
Why it's never too late to renew a married relationship.
How to communicate with your partner though his or her love language.
How to make the "invisible" marriage scorecard work for you.
The top three ways to score points with your partner.
How to stop becoming frustrated doing things he or she won't appreciate anyway.
Women in Relationships
Women enjoy "little acts of kindness" performed often from men.  Men often think that one large "act of kindness" makes them set for the week, month or even a year!
There's a secret point system we use to keep score. I'll help you understand why you give too much of yourself and get nothing or little in return. It's the first step toward regaining control of yourself and your life.



3 Quick relationship Tips:

When your husband makes a mistake, never say, "I told you so."
Appreciate everything he does.
When he disappoints you, and he will! Don't punish him.



Ladies, Listen Up!

Are you being too nice in your relationships? Do you always give in and sacrifice everything, including yourself for your man? Knowing yourself, your wants and your needs and then standing up for yourself in your relationship is the best thing you can do for yourself. Men are attracted to strong women.
I will teach you how to crack "The Man Code" and learn what every "nice girl" needs to know about men.



I'll share with you…

Top ten signs that make a man think you're needy.
Top ten reasons men play it cool.
Top ten things you can do to keep his fires BURNING for you.
Top ten things that turn a guy off.
Top ten ways to tell if you man is in love.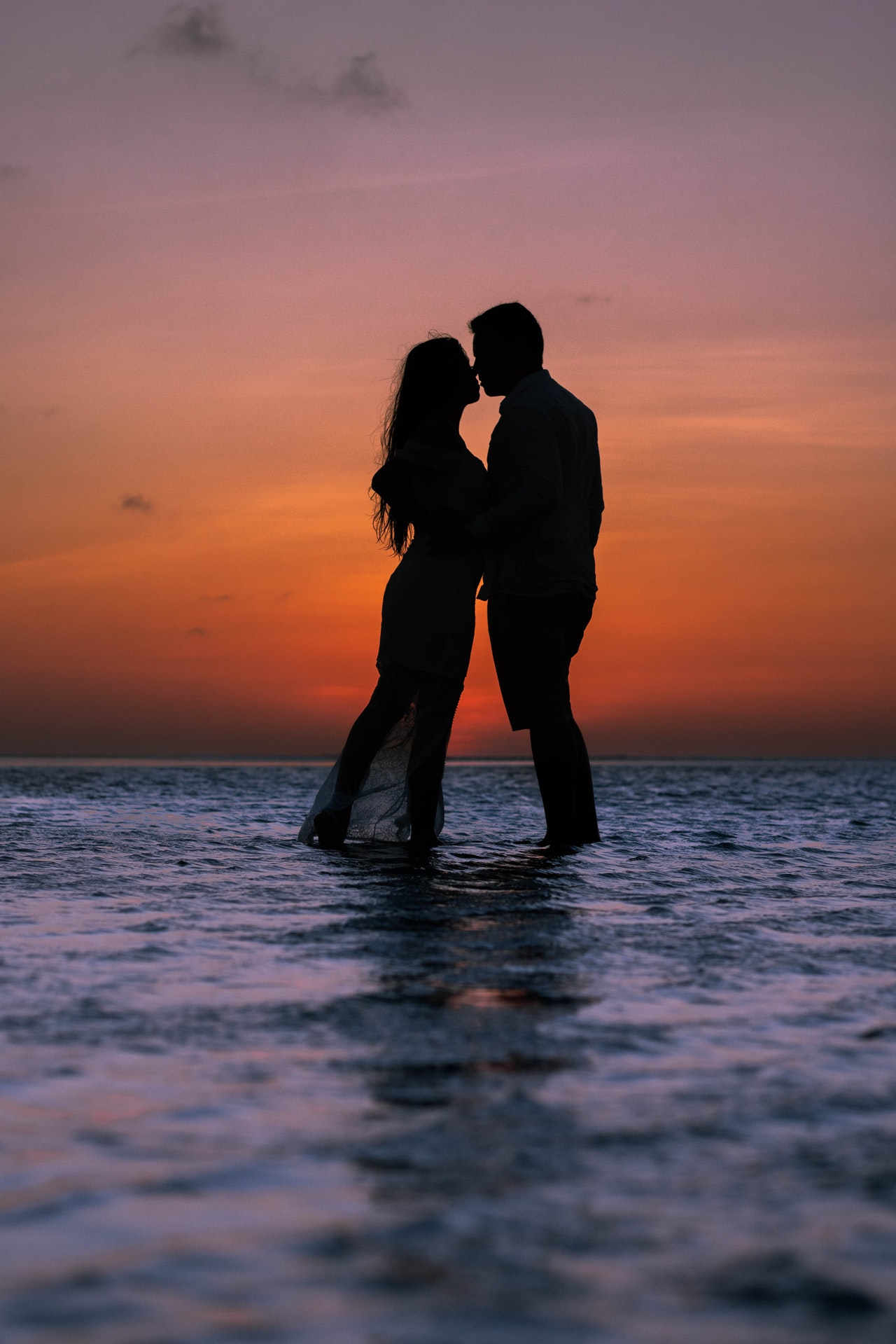 Throughout your life, there are people and men who will try and shake your faith and your self-belief.  My coaching helps you show up in ALL of your relationships, strong, self-assured and ready to put yourself first.  In turn, your man and everyone else you meet will have a new found respect in you.
"I just wanted to reach out to share with you how much of an impact the Self-Love exercise you instructed for me has opened my eyes.
I now realize that before the exercise, other than putting make up on in the morning, I really couldn't stand looking at myself and wouldn't again for the rest of the day. I also have come to realize that because I didn't know that I didn't love myself, I was unknowingly self-sabotaging any prospective relationships, whether romantic or friendship.  I've become shockingly aware now what I was doing when I would meet someone.  I would quickly go into "they probably won't like me mode" and would talk myself down so I wouldn't have to deal with the disappointment of them rejecting me.  What a weird and sadly sick cycle I was caught in for so so long. Constantly over-apologizing for odd things. Not loving myself didn't allow me the opportunity to love outside myself. And because I didn't love myself, I would accept any type of treatment from people no matter how bad or wrong it was thinking that that is what I am worth.Through the self-love exercise, I now look forward every morning to greeting myself in my little video chat to let myself know that I love "me", and that I am worth it, and that I've got this girl, and that all things are possible!
Going forward, I now seem to hold my head up higher throughout the day and I am no longer nervous to meet new people, I can just be myself, my best-self! And the best part is, I can now say at most any time of the day, that I just feel "happy".  Before that, my mindset was mostly indifferent. I am getting stronger in no longer allowing people to talk to me or treat me in ways that don't reflect my worth.
I am loving the path of self-love, self-growth, and self-worth that you have been working on with me and wanted to thank you for time well-spent together."
Cindy
"Abbe has been an inspiration to me since I met her. She has such a positive attitude and an amazing spirit. I lost my job last year, which was absolutely devastating. I had been a buyer for a large retail chain in NYC for 9 years. I was lost. Abbe has been instrumental in coaching me in finding the next career for me. She has helped me to realize that just because the job seemed so perfect to me doesn't mean that it was. I glamorized it. I spent a lot of time away from my family and young daughter and was stressed out all the time. Abbe has made me realize there are other ways to be fulfilled in my career and still be there for my family. Her advice, coaching and friendship have been priceless to me."
Cherokee McFadden
"I have had the pleasure of working with Abbe over the past couple months and she is such an inspirational person in my life.  Since working with Abbe she has made me grow in my career, relationships and as an individual. She helped me find out who I really was both emotionally and physically. Abbe is not only caring, loving and positive but also is a role model and mentor, that I look up too. She truly cares about her clients' potentials and wants each  of her clients to grow in every aspect of their lives. I look forward to continue working with Abbe as each session I walk away with something valuable. It's a journey that you should take to learn about yourself and move forward towards a more positive and growing future."
Kristin Sheehan
- Regional Accountant Manager at Zonda
"Words really can't describe how Coaching with Abbe and her 4 week Relationship Program has begun to change me and my life. I was referred to Abbe because I was going through a difficult divorce. I had no idea just how much she would be able to offer me, teach me and change my outlook in such a short time. I had been in therapy and sadly enough I had received no advice! Abbe's Coaching allowed me to talk and share but she was always there to guide and propel me to the next action step to make me feel better. To make me feel stronger. Before her Relationship program I was having a very difficult time managing my anxiety. I was told I suffered from depression but I am realizing I only really needed guidance. With Abbe by my side I am confident I am not alone anymore and will not only make it through this dark time in my life I will come out of it stronger and better than before. She also helped me with numerous parenting issues and concerns with my health and wellness. There are very few people in my life that I can truly say that I trust as much as Abbe and I am so thankful to her for her advice, caring, coaching and friendship."
Michelle
Men in Relationships
Men, can we talk? Aren't you just a bit frustrated in trying to figure us (sexy females) out? We say one thing and mean another? We're happy one second and moody the next? It's all smiles and giggles until it's time to get intimate, and then we go quiet. I'll coach you to see and implement what YOU are doing wrong.



Why continue being frustrated?


Being a "real man" the one all woman want is easy. You just need to have non-negotiable terms with your woman. No bending, no caving, no amending, no selling out, no changing…Man Up! I'll help you define your terms in your relationships with women. When you stop feeling resentful you will be more inclined to do the things she wants.
First, you need to work on your non-negotiables, they are different for every man I coach. Learn why arguing doesn't work, it's my golden rule for men… "No Arguing!" When you lose… you lose, and when you "win" you lose? There is nothing to be gained from arguing that will benefit you in your relationship.
Learn what to do when she pushes your buttons to force an argument. I'll teach you how to be aware when your woman tries to "suck" you into an argument. You will be able to check, change and rearrange so you can control your actions.
My coaching will help you understand that most of your fights with your partner are really just triggers from your past. When you are aware of what's going on inside of you, it's easier to stop yourself from arguing.
Men under stress, tend to retreat inside themselves to work things out. Men like to find solutions to their own problems.
I'll teach you how to more effectively come to those answers in a shorter period of time.
I'll also show you how to communicate with your woman in a way that she understands, so you can actually get closer to her. She needs to know you are not pulling away from her but pulling away from your stress
When you implement my tools, strategies and tactics, you will begin to get her support during the times that used to create conflict and tension. So when you are ready to reconnect, she will appreciate you even more.



3 QUICK RELATIONSHIP TIPS


When you come home, give your woman a hug before anything else.
Ask her how her day went and really listen.
Offer to help out when she's tired or overwhelmed.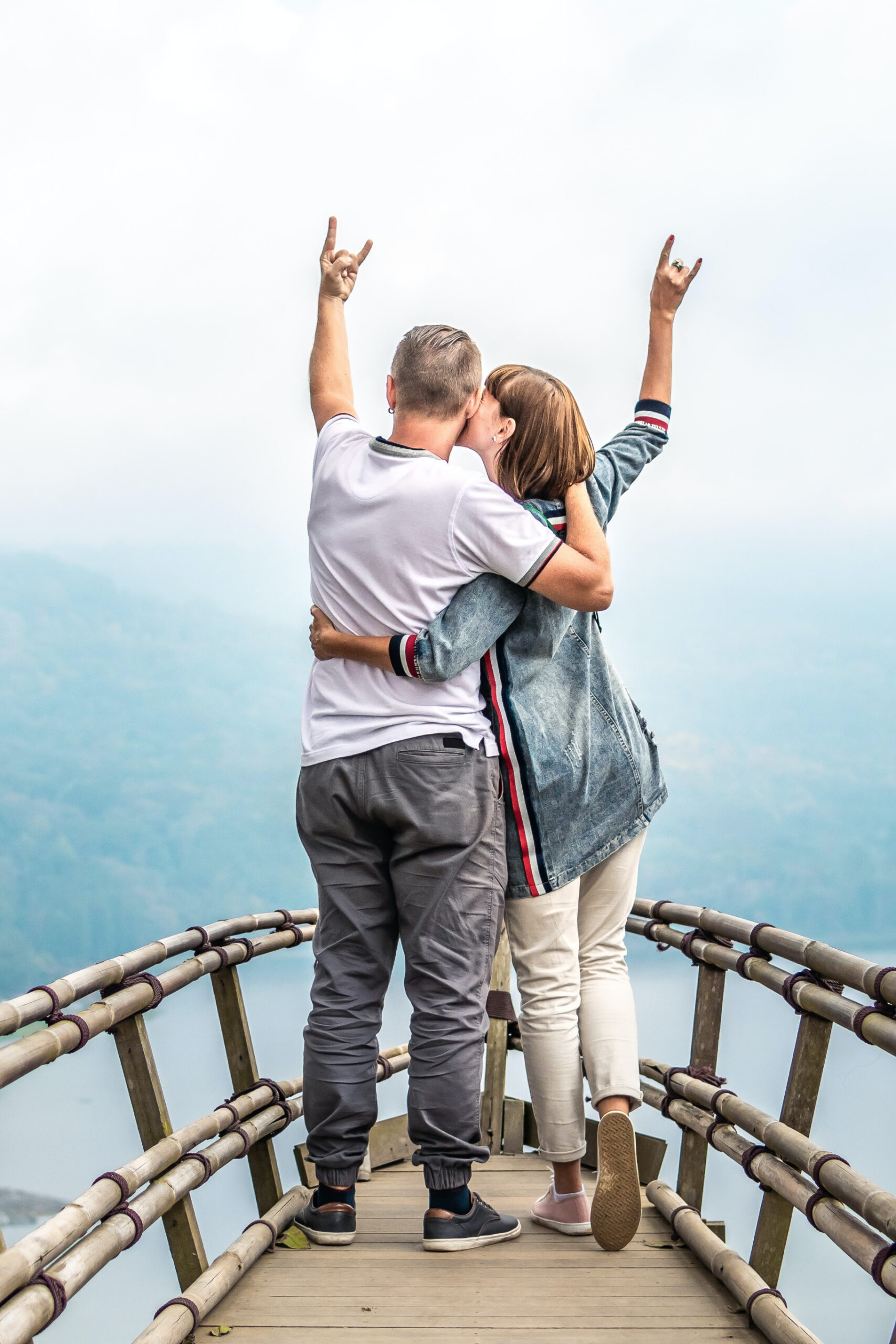 "Sometimes you hit a point in life where you're stunted and need someone to set direction and give a push. I had reached that point this past summer. The cobwebs in my head had already been cleared through therapy, so I decided to try a life coach this time around.
I filled out a questionnaire on 
Thumbtack.com
(an online professional referral service, similar to Angie's List) and received a response from Abbe immediately. She was positive she could help me. I explained that I had gone through a very traumatic divorce that ended right before the pandemic, and then I was isolated throughout most of the pandemic and that I was an absolute mess. I told her straight up that I needed someone who had experienced similar pains in his/her life, who had come through the other side, and who was willing to share his/her experiences with me. Unlike with psychotherapy, where a wall between client and professional is often necessary, I wanted a friend who could be kind and attentive but also tough enough to keep me moving forward in life. Someone who could serve as a model of personal and professional success. Someone vulnerable enough to admit their failings (or gremlins, as Abbe likes to call them). Someone with whom I could connect.
Abbe is all of this and more. It's apparent from the moment you meet her that she's in it for the right reasons. Life coaching chose her, not the other way around. And just like in those kooky infomercials, Abbe's services come with the slogan, "But wait, there's more…". Not only is she caring, intuitive, attentive, present, and vulnerable, but she also happens to be extremely qualified in an area in which I'm very interested – homeopathy and holistic remedies. She's constantly thinking of new remedies to help me with my headaches and fatigue. And she's referring me to specialists with whom she's close. She actually thinks of me in her off time. She'll send me emails about ideas she has for me, and she's available and responsive by email anytime I want. She's a true partner in my mental and physical health. I have a strong suspicion that Abbe will be in my life for a very long time, and I would highly, highly, highly recommend Abbe to anyone who thinks they could benefit from a caring, devoted, highly intelligent life coach – whether it's for a quick kick in the butt to get "unstuck", an entire life makeover, or somewhere in between."
Jarod Gillman
- Sr. Consultant at Gilman Licensing Associates
"Abbe's energy and enthusiasm is contagious. She puts her heart and soul into everything she does, and her passion breeds passion in whomever she works with. I highly recommend working with Abbe on any project, from personal growth to time management. I hope that I can make the same impression on others as she has made on me."
Top qualities: Great Results, Personable, Creative
John Crawford
- Graphic Designer, Web Designer, Corporate Branding
"Abbe, I just wanted to thank you for helping me. I was a real mess when I came into your office 6 months ago. I feel so much better and still enjoy coming to your office. I always walk out feeling so much better. What a wonderful thing to be able to help someone through tough times. I knew you had my back and that made me stronger. You're a wonderful kind person."
Dan Wallen
- Owner/Operator/CEO Legacy Construction
"I have been a client of Abbe's over the last 3 months. Meeting her and coaching with her has forever changed my attitude at the way I look at my life. I kick started with her Relationship Program which at times was difficult but the results were really eye opening. I really began to understand myself much differently after that. Who I am and what I want out of my relationships in my life. I stopped trying to change everything about me and started to pick and choose the things about myself that I actually liked ! Things I was proud of! Her approach is no nonsense and straight forward. She doesn't sugar coat things and waste your time. Each week we worked on a new goal or concept to move forward towards my overall happiness. She has taught me to fight for myself. Above all else Abbe cares. She has texted me back at a moments notice when I needed her the most. I can highly recommend Abbe as a Life Coach."
Robert E. Hass
- Owner, Hass Excavating Contractors & Hass Property Management
"If you're reading this, you are probably looking for some kind of breakthrough or transformation in your career or life. There is no one more qualified than Abbe Lang. Abbe has the ability to quickly, effectively and intuitively get to the core challenges that are holding you back from achieving the success you desire. Her approach is powerful yet subtle, confident yet comforting. Make the decision and work with Abbe. It will be one of the best choices you've ever made."
Eric Taylor
- President & Chief Collaboration Officer, Empowerment Group Int'l
Life Coaching
You are here, but you want to get there, and you simply don't know how. You've tried everything imaginable, maybe even therapy or other life coaches, but you can't seem to find the right path. Certain behaviors, perhaps even self-sabotage, have been holding you back from personal growth and moving forward in your life. You're not having fun and you feel like you've lost your purpose for living.



I'm here to help you regain your Passion and Purpose for Living.


Clarity – Life coaching helps you discover your true self. You will become The World's Leading Expert on You. You will rediscover your passion, your priorities, your values, and re-ignite your talents.
Confidence– With clarity you gain self-confidence, you'll evaluate every situation and make the best decision, for you. This will virtually eliminate all of your internal stress. Your self-esteem will increase each and every week. You will go from uncertain to unstoppable.
Control– Your new clarity and confidence will give you control over your life. That's when you and I focus on changing any negative conditions surrounding you. We'll organize your personal life and professional life so you are more empowered to manifest what best suits you, your goals and your desired outcomes.
Completion– By hiring me as your Life Coach, you will be certain that your goals will be met and completed. Together we decide how accountable you would like to be to reach each and every one of your goals. This is a balance between me as your coach and you as the client, it is predicated upon the your needs, wants and desires.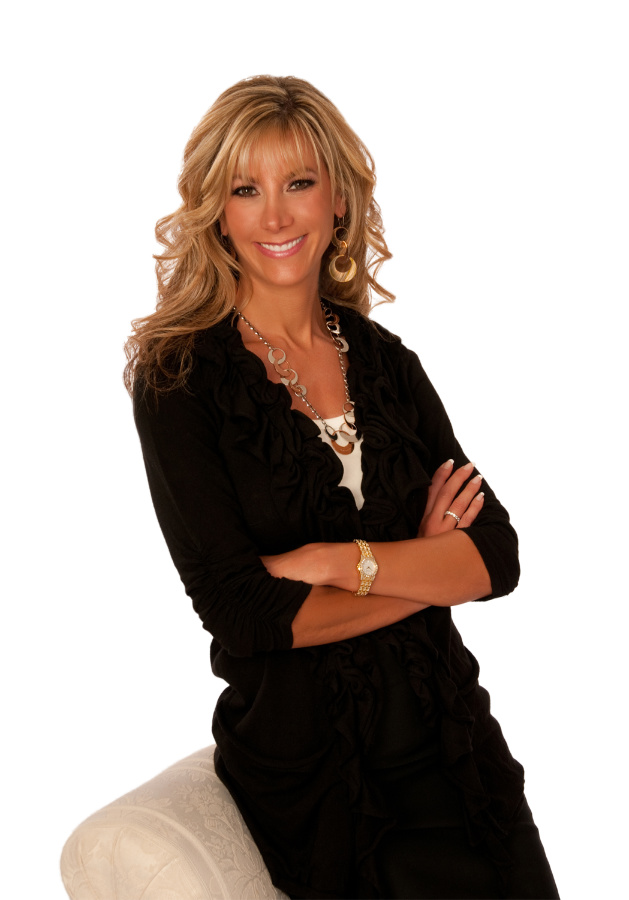 Divorce Coaching
Whether you are looking to save your marriage or get over your former husband or wife my coaching will transform your thinking.



Save your Marriage Now!

Are you interested in saving your marriage from divorce? I believe most marriage problems are easily solved, even if your husband or wife doesn't agree. I can help you stop your divorce and get your marriage back on track. Don't wait another minute get the support and advice you need to save your marriage.
Are you pressuring your spouse to change? I coach you on how to get through to your spouse with Actions not Words. By changing your approach, you will quickly learn how to improve your relationship, you have the power.



Get over your former husband or wife and move on:

Isn't it time you closed this chapter of your life? Sometimes we need to look at our personal relationship with someone and simply move on.  It's hard and it can hurt deeply. A common theme or feeling I hear from my clients is "But I still love him / her."  In some cases, I'll respond back…  "and how is that love thing working for you?"  Meaning, we can love others in our life, even for a lifetime, but that doesn't make them the best partner for us.
I still love my ex-husband, I was with him for 15 years, but it isn't a romantic love anymore.  It's evolved into a brotherly love. My new found love with my present husband is what's good for me, my happiness, my life's desires and my soul. You can find that new love if you just trust in the process of my coaching.
I promise, I can get you there, if you want to go there.
I did it and I will show you how!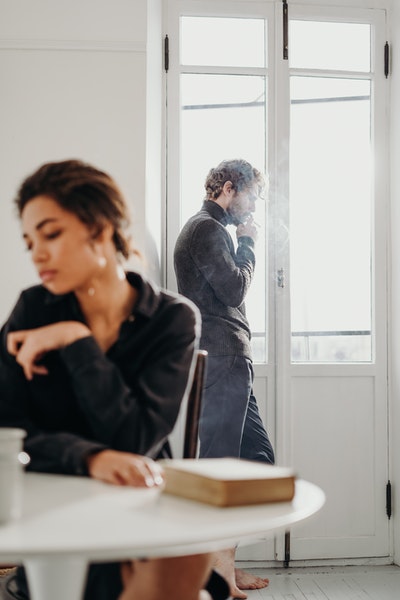 Parenting Coaching
If you have children, we'll discover the love relationships we have with our children. Today's children are different, just as today's world is different. Children are much more informed about parenting than you may think. They see it on television, read about it on the Internet and talk about it with their friends, every day. They prefer and respond better to loving parents.
The fear-based parenting in the past, will backfire in today's new world. The threat of punishment will cause your children to rebel and resent you. Punishing your children in an attempt to enforce obedience will not increase their willingness to cooperate; it will only push them further away.
I have three sons, two of them teenagers; I'm often asked…"why are my children so much like me?" "Why don't I have the usual discipline problems other parents have?" or "How am I able to raise three boys who are drastically different, intellectually and emotionally, yet, all three are happy and well-adjusted?"
It wasn't easy, but I figured it out…and I will share my secrets with you!



Coaching with me will help you identify the four basic temperaments your children have:

Sensitive with strong feelings.
Active with strong wills.
Responsive with needs for stimulation.
Receptive with a desire to cooperate.
I'll teach you and coach you on why it's more difficult to understand and nurture your child, if your child's temperament is different from yours.



Discover why…

The sensitive child needs lots of understanding.
The responsive child needs lots of variety
The receptive child needs a regular routine
The active child needs a lot of structure



Special Tips on Parenting Your Teenager:

Nothing in your life can be as trying, confusing, and frustrating than raising a teenager, especially without proper communication. They can be self-centered and full of mixed messages.  Staying connected to your teenager has big benefits.  They will say no to drugs, sex and troubling behavior.
Teenagers, for better or worse, are some of the most fun and creative people on the planet.  You can actually learn how to recharge your parenting batteries with your teenagers and not drain them.
The connection I encourage and coach you to develop with your teenagers is NOT the same connection you made with them during childhood.  You need different skills.  I'll teach and coach you on the importance of creativity and perseverance with your teenagers. When to connect and when to let go…
The wonderful news is…. your teenagers CRAVE this connection, but they'll never admit it.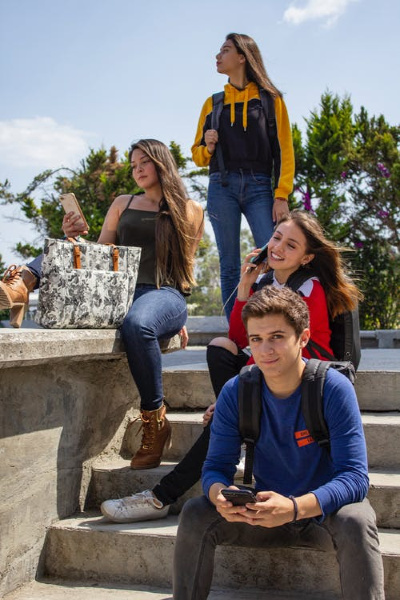 Get the relationship advice you need NOW.
I can bring you phenomenal results that will change the way you live your life each and every day. I promise you that teaming up with me, as your coach, will be the best decision you will ever make.