Meet Abbe Lang
Expert Relationship Coach Abbe Lang gives straight up advice on Dating, Love, Divorce, and Health & Wellness
Coaching Profile
Abbe Lang is a fully certified professional life coach. She has studied with many of the leading people in the field and keeps up with the most recent developments in the industry through classes and conferences devoted to continuing education.
Over the years, Abbe has attended many seminars and workshops at the Omega Institute, a leading center for health education. While there, she has met and studied with many inspirational leaders.
Among them is Dr. Wayne Dyer, the internationally renowned author of over 30 books and a leading speaker in the field of self-development. After attending her first workshop with him, he turned to her and said, "You have a gift and need to share it with others."
She brings real-world experience to her coaching. She is the mother of three children and has been married, divorced, and is now happily remarried. Before making coaching her career, for many years she was a top-producing sales representative with a leading nutritional-supplement marketing company. She is widely read in holistic health, complimentary medicine, diet, vitamins, and exercise.
College: University of Pennsylvania. She continues to take courses at this Ivy League institution as time allows.
As you can see, Abbe has all the qualifications to be the world-class, life-changing coach you're hoping to find.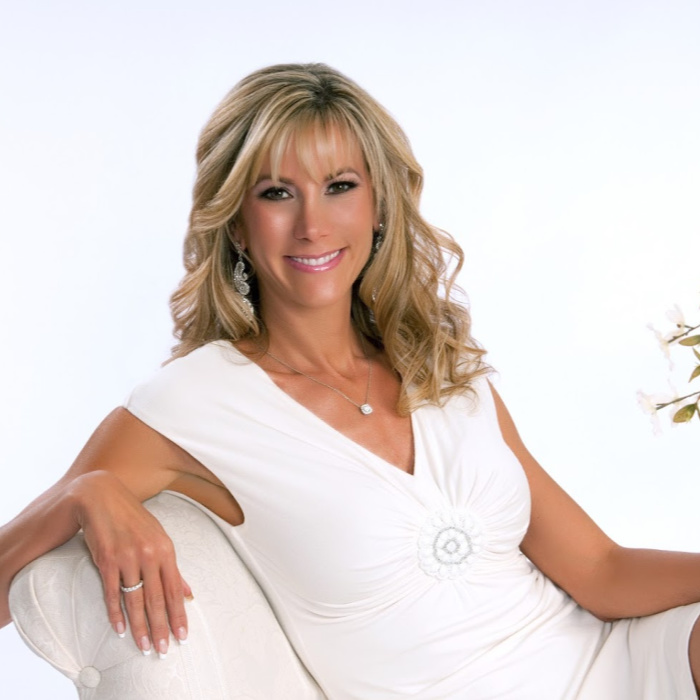 Hi, I'm Abbe Lang. Let's talk heart to heart.
My constant goal is to coach people to achieve a fulfilling and successful life.
I think my first responsibility is to live the kind of life I coach others to achieve. I truly believe in the power of a personal example.
My life is filled with joy and satisfaction. But, as I will tell you, I have also had many challenges. So I know from experience what it takes to overcome them. I think the process of doing so has helped make me a better coach.
I'm the loving wife of a great guy, Joe, and the proud mother of three wonderful sons, Michael, Robert and Nicholas.
How do I make my life as fulfilling as it is?
First, I make everyday count.
I have an unlimited trust in the natural energy of life and the capacities of the universe to sustain me and provide the foundation for my fulfillment. My role is to be grateful for these precious gifts and to make the most of my life.
I spend my workdays coaching and creating ways for my clients to achieve their potential.
I grew up in Cherry Hill, NJ. My sales career started when I was seventeen. I didn't know that I could sell. I just took a part-time job after school at an exclusive ladies' shoe store. Within the first month, I was outselling all of the full-time salespeople in the store. I was offered the job of managing the store but didn't accept, because I had to go off to college.
After college, I went back to work. By the age of 26, I owned and operated my own insurance company, United Title and Abstract. The company was hugely successful and I made an income a person in her 20s could usually only dream about. Yet I felt unfulfilled. Beyond the success I was enjoying, I knew I had an uncanny ability to connect with others.
While running my business, I became interested in health and wellness and began to do my own research. I read extensively. I became interested in the Macrobiotic Diet and adopted it myself. The allergies I had struggled with while growing up disappeared. I discovered that the more I followed a healthy lifestyle, the better I felt. And the better I felt, the more I read.
During this time, I gave birth to my first two sons. Pregnancy was a wonderful experience, and I couldn't imagine why many people said it was difficult. I worked right up until the day I delivered each of them and experienced no complications.
Shortly afterward, I handled a refinance for a top producer in a consumer direct marketing company that specializes in the field of health and wellness. He noticed that I had a multitude of vitamins on my desk. He was impressed and persuaded me to join the company he represented. I became one of the top sales representatives within my first year.
Since I always wanted to be involved in health and wellness, I thought I had finally found my niche. In time, I sold my own company and poured my energies, heart and soul into my new endeavor. But, due to events beyond my control, the business crashed. The event marked a low point in my adult life. I was confused. Frankly, I felt a bit defeated.
I gave birth to my third son and found great joy in the event.
Then, unexpectedly, my life became even more challenging. Within the first year after my third son's birth, my husband of over ten years left us. I was devastated. I was the mother of three boys, ages one, seven, and nine.
I realized that I would have to take all of my skills and be a positive example for my sons. So I dug deeper inside of myself than I had ever done before. I trusted myself and my abilities. I decided to start a new title insurance company. I was able to rebuild my business and raise my sons.
Within two years, I reached my 40th birthday and decided I was ready to meet the man of my dreams. Originally, I didn't plan to remarry so quickly, but now I had enough perspective on my divorce to realize it would be OK for me and my children to move on. I have a great capacity to love and missed being part of a family. I truly believed in The Secret before the book was even published! I met my husband, Joe, shortly after that. We fell in love and were married in July of 2008. He's a great husband and father. He, the boys, and I continue to live happily and create wonderful memories.
My insurance business continued to grow. In fact, I was once again at the forefront of the industry. But I knew I had a great gift to communicate with others and inspire them. When I read about becoming a certified life coach, I knew the program was for me.
I chose a fully accredited coach certification program, conducted by the International Coach Federation. It's a rigorous program that includes over 350 hours of training. It's the only coaching program that applies advanced techniques and strategies using the Core Energy Coaching Process.
Now that I'm a successful coach, I'm extraordinarily grateful that I'm able to help people.
I'd like to help you – to teach you the ways I've learned to live a happy, healthy, energetic and successful life, despite all the challenges that I've had to overcome. I know I can show you the way with Motivation Point Coaching, a unique approach I've perfected over the years.
I can help you create the relationship of your dreams – with the person you need to bring into your life or with the person who's already in your life. I can help you achieve optimal health. And I can guide you to achieve success in your career, while you balance it with a fulfilling personal life.
As I often tell my clients, failure is not an option. The difference between success and failure is not just your ability to dream, but the courage to take the steps necessary to achieve and embrace those dreams. I know you can do it.
You deserve fulfillment in all the areas of your life. I'm eager to show you the way you can achieve it. All you have to do is decide that now is the time.
Abbe Lang